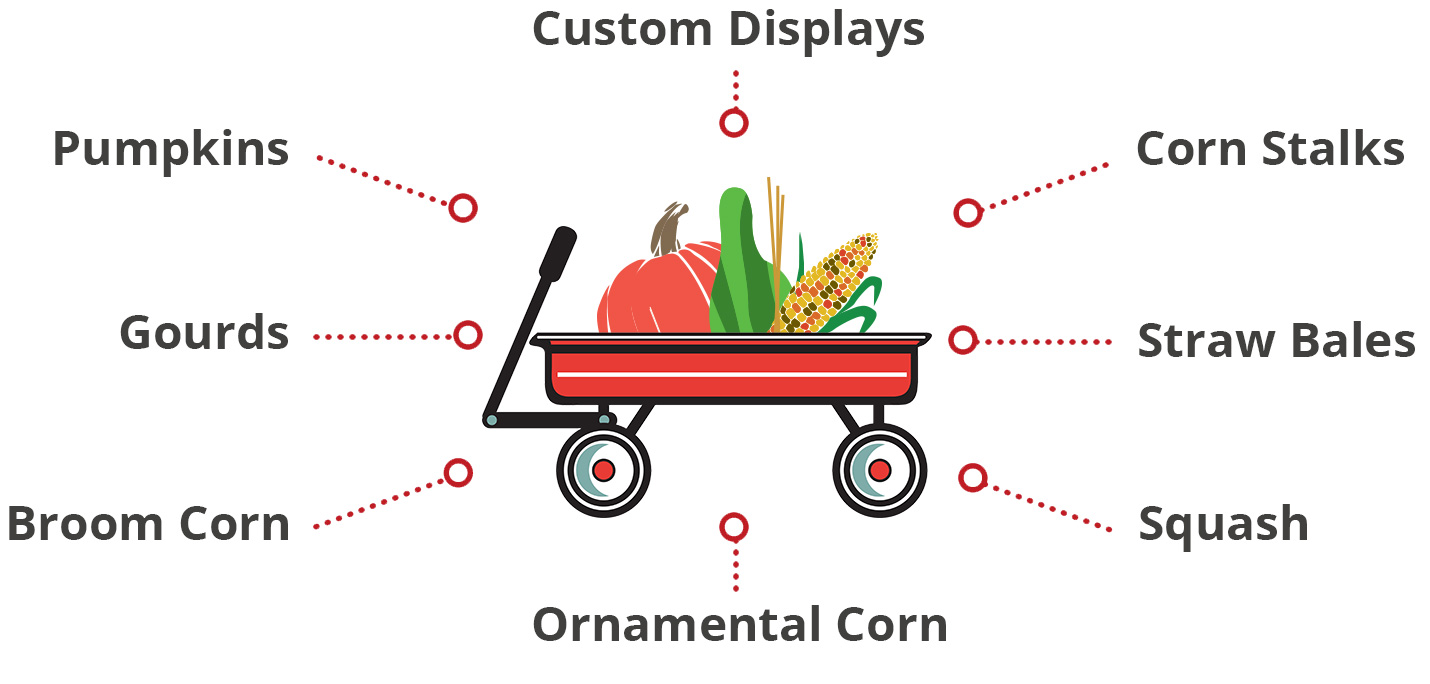 We sell more than just pumpkins!
We have everything from pie pumpkins (perfect for baking) to bumpy pumpkins, squatty pumpkins, large pumpkins, tall pumpkins, green pumpkins, even ugly pumpkins, and thousands more pumpkins to suit every taste and your decorating, carving, and painting needs!
We also have a large variety of edible winter squash, gourds, straw bales for your fall display, ready made corn shocks, broom corn, mums, and more.
Check out everything we offer below. Call for specific availability because frankly, sometimes they just don't grow how we would like them.
Families can wander among the sea of pumpkins and spend a leisurely afternoon finding their favorites. Wagons are available for kids (and adults!) to haul their favorite pumpkins around. Take a look around and see what we have to offer!
Bulk delivery is available for any of our products, depending on availability, Contact Us for more details.
Group activities, such as hayrides, are available by appointment see our Calendar page for more information or Contact Us to see how we can help with your next event.